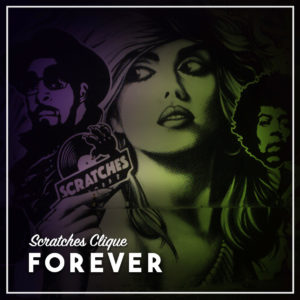 'SCRATCHES CLIQUE' feat. DJ Cost, Platterpush, P.Smurf, Swiftboi, Fresh Violet, Joe Snow & Sinks (HI TRAX), Hammy & Wise Guy (OTHERSIDE) & Billie Rose. Produced by Silent Titan. Mixed & Mastered by Caustic Yoda. Scratches Records is stoked to reveal our fresh new roster of MC's, DJ's, producers and crews, with the release of the labels first single FOREVER. Featuring reps from each new signing!
Including Melbourne bass trio HI TRAX and solo powerhouse FRESH VIOLET, Blue Mountains collectives OTHERSIDE, PLATTERPUSH & CODEKS, plus up and coming Sydney heavy hitter SWIFTBOI.
Executive Producer: People Like Us Creative.
2019 – FOREVER Directed by Aleix Castro
DOP – Jim Wild Camera
Producers – Will Stolk, Lorenz Prichard & RJ Williams
1st AD – Will Stolk